Our Origins
The Colombia Project began in Bogota, in April of 2000 at a round table discussion by Colombian social workers and attorneys, two former Peace Corps Volunteers who had served in Colombia, and leaders of the displaced community. Participants concluded that the best way people outside the country could help displaced Colombians would be to provide resources to those families with the skills, experience, initiative and opportunity to re-build their lives. This would be accomplished by working through existing grassroots organizations since it was too dangerous to travel to Colombia. At that time, many international organizations had withdrawn due to the violence while over 25,000 families were internally displaced each year and needing assistance.
Growth and Adaption
When asked to serve as an umbrella organization, the board of the Returned Peace Corps Volunteers of South Florida (RPCVSF) agreed to establish a committee to manage The Colombia Project as a micro-credit loan program. RPCVSF provided oversight and administrative support for the project until the end of 2013. 
During the first seven years, The Colombia Project worked with its partners in Colombia to perfect its model. Among the key changes were:
Originally donors could choose specific projects to support. To reduce delays and complications, TCP sent $1500 to its partners who then reported back on loans issued with those funds. This allowed loans to be supported more quickly and shifted decision-making to the local partner.  
No interest was charged on the loans until a partner in Popayan suggested we do so. His clients rightfully viewed themselves as business people, not aid recipients. One noted in a video that in Colombia at that time, only the rich had access to loans, whereas all businesses rely on loans to expand.
Our initial focus on displaced people added to existing resentment against them in poor communities where displaced people settled. We adjusted and offered loans to all marginalized entrepreneurs. Displaced communities continue to find us however, including displaced Malian refugees in Kabey Fo, Niger and a settlement in Fundacion of Colombian displaced twenty years ago.
Reporting went through multiple iterations. When our suggested format proved difficult, we let partners develop their own. It soon became evident that while they were only concerned with active loans, TCP needed data on overall program success. In addition, trying to understand varying reporting formats that were constantly tweaked in the field raised many questions. Questioning administrators who had received money from us was always perceived as a lack of trust, whereas we really just needed to understand the numbers. Sister Ruby, who ran the loan program in Genova came up with a solution – a simple daily log of loan activity. Partners merely needed to record the opening balance, names and dates and amounts for payments coming in and loans going out and the resulting daily balance. TCP used this information to populate the types of reports we needed to attract donors and new loan sites.
Refinement and Scalability
Over the next seven years, we tested our model in multiple sites throughout Colombia and verified that it was indeed replicable. A partner in Ariguani developed an agreement that we continue to use to clearly outline expectations and responsibilities. We developed specific criteria for approving new loan funds (value of loans issued to date is at least twice the value of funds sent for loans, less than 5% of loan funds are on accounts with no payments in the last six months, loan funds are fully invested in micro-loans rather than sitting in a bank account.) We held several workshops in Colombia where loan administrators could share best practices.
Colombia Project team members attended Micro-Credit Summits in Cartagena, Colombia in 2009 and Merida, Mexico in 2014 where we learned how The Colombia Project fit into the larger micro-finance efforts around the world. In 1997 John Hatch (RPCV Colombia), founder of FINCA International, joined with Dr. Muhammad Yunnus of the GRAMEEN Bank and Sam Daley-Harris to establish the Micro-Credit Summit Campaign. They established aggressive goals for bringing affordable loans to the world's poorest entrepreneurs. By 2010, there were 3600 MFIs with current loans of over 205 million dollars. It was natural to wonder if The Colombia Project was even needed since at that point it averaged under $50,000 in loans each year to just 200 borrowers. Sessions at those Micro-Credit Summits brought clarity to our mission. At those Summits, we learned that even though we were small, our model addressed important service gaps.
SMALL LOANS: By definition, a micro-loan can be up to $50,000. At the Summit we learned that administrative costs are about 30% of the value of a loan at the high end, but 150% of the value of loans under $100. For this reason, most MFIs cannot afford to manage many small loans. The Colombia Project model, on the other hand, has virtually no overhead since our loan portfolios are managed by grassroots organizations that already have their expenses covered. As of 2019, our loans average from $27 to $623 with the average being $233.
REMOTE COMMUNITIES: Because MFIs rely on interest earnings to cover overhead, they need volume and therefore concentrate on population centers. The challenge of reaching remote communities was a topic of multiple sessions at the 2014 conference. By this time, we had learned that our model worked best in small communities.
HANDICAPPED: John Hatch congratulated the 2014 Summit delegates on reaching multiple Millenium Development Goals but challenged them to find ways to reach remote communities and handicapped people. The Colombia Project had started a program in 2013 with a Rotary Club in Barranquilla, Colombia to exclusively serve families that included at least one handicapped person. Older sites in the interior of Colombia also included services for the handicapped. 
With this new understanding gained through the Micro Credit Summit, in late 2014 The Colombia Project evolved to TCP Global, opening the first loan sites outside of Colombia in Guatemala, Niger and Peru in 2015. In 2016, the National Peace Corps Association (NPCA) agreed to serve as the 501c3 for TCP Global, accepting donations through the Community Fund. By 2017, the value of annual loans had increased to over $100,000.
For more information, please see our detailed history here.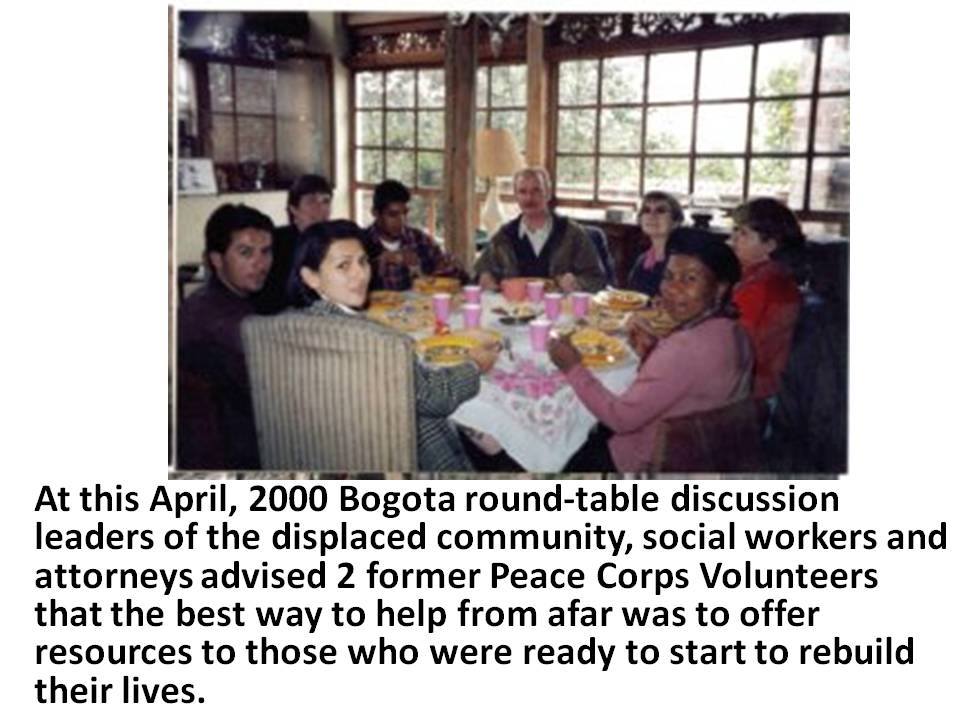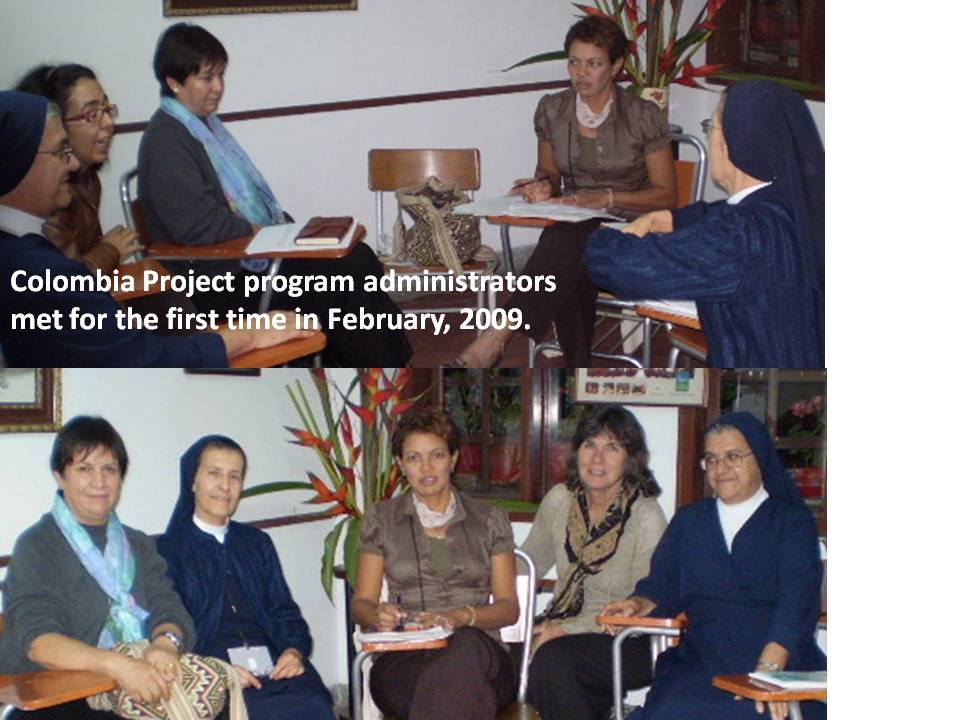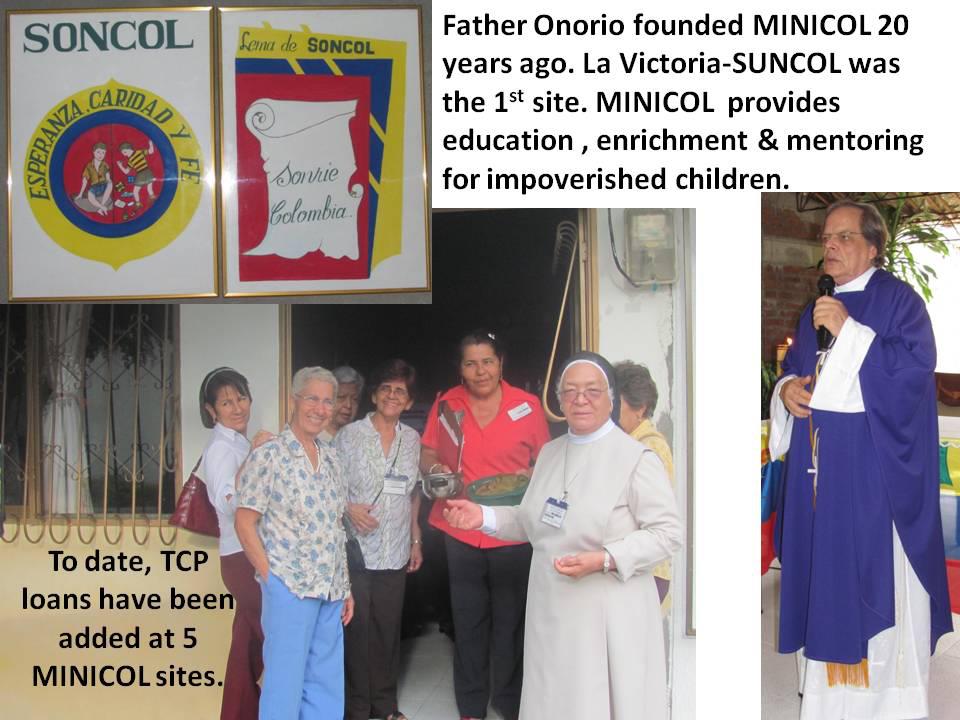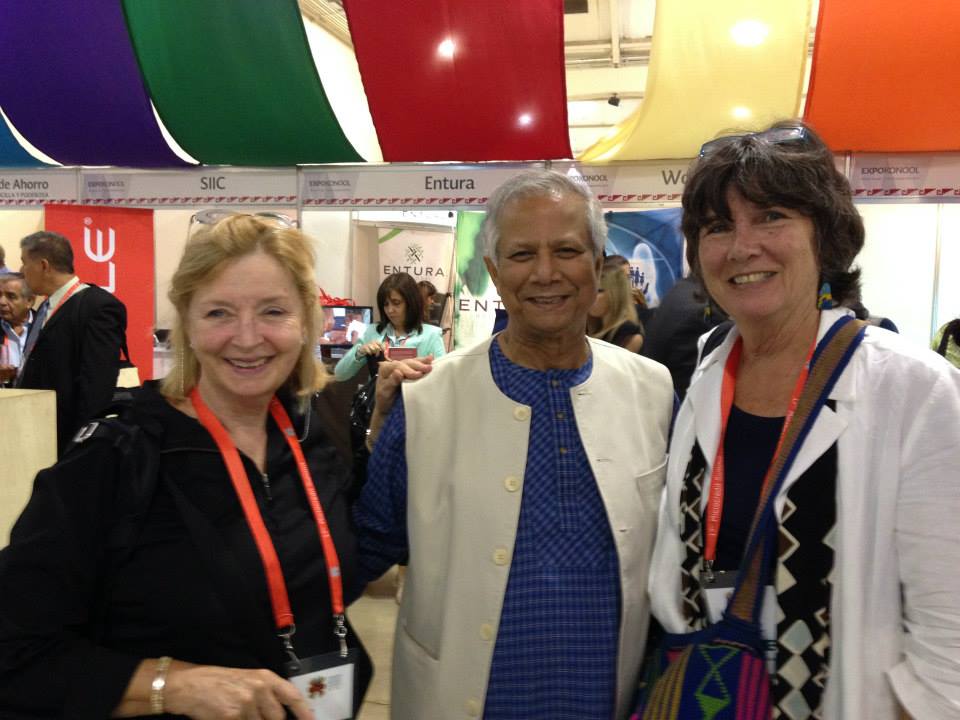 Sally Rowley, Mohammad Yunus, & Helene Dudley at the Microcredit Summit in Merida, Mexico