We are not selling our model.  It is free to any individual or group that wants to replicate the TCP Global model.  What we do is very simple, and requires virtually zero-overhead, and it is sustainable.   While it is a simple model to implement, it took us seven years of trial and error to figure it out. 
The TCP Global team is prepared to help others avoid the agony of those first seven years and get right to the rewarding part of seeing quantitative and qualitative results of efforts to help marginalized peoples improve their lives. Mentoring materials on this site are intended to guide analysis, not replace it. Every country and every site is different.
Finding Good Partners
Finding good grassroots partners is key to program success. Choosing partners already working effectively to serve a marginalized community provides the following benefits:
A partner who knows the community is better prepared to make sound loan judgments
A partner who already has the respect of the community is more likely to be repaid
With salaries, rent and utilities already covered, 100% of donations can go to loans
A partner with a proven track records of providing effective service is likely to continue providing effective service
Ideally that partner is already registered as a non-profit and has a bank account. The reality is that in the developing world the ideal is rarely available. If there is a citizen group with a history of dedicated community service, and backed by a Friends-Of Group we have the basics to get funds legally into the country and provide oversight. TCP Global can help.  Rotary clubs in many developing countries are ready and willing and able to help with bank transfers and troubleshooting problems on the local level. Rotary clubs are typically located in population centers but are often eager to find ways to serve rural areas. More detail on our philosophy for working with our partners is available at the following link.
TCP Global had some missteps along the way but learned valuable lessons, which can benefit others.
In order to assess if micro-loans are right for your organization, please review our questionnaire at the following link.
Working with Peace Corps Volunteers ("PCVs")
TCP Global seeks partnerships introduced through PCVs as a way to reach small and remote communities, with PCVs providing an additional set of eyes and ears. The level of PCV involvement will vary depending on the policies in each Peace Corps country, but the basic guidelines are that the PCV must:
Never touch the money or be part of the applicant screening and loan collection processes.
The program must be administered by and reports submitted by host country nationals
Peace Corps may not be referenced on forms or represented in any way as sponsoring the program
The PCV simply introduces a local non-profit or group to TCP Global
Among the types of assistance that a PCV could provide are:
Help the loan administrators set up their files for accepting and screening loan applicants, tracking loans, creating a file for each borrower and establishing a system of controls and receipts
Assist the non-profit to use the TCP Global report log
Work with the non-profit to create incentives for good repayments
Participate at all levels in training workshops provided by the local administrators to ensure that borrowers are well prepared to be successful in their businesses
Support and encourage and cheerlead
Given the nature of sites where PCVs serve, a registered non-profit with a bank account is usually not possible but PCVs worked with TCP Global in several sites in Colombia to open successful programs. (See Case Studies for detail on PCVs' work as mentors).
Mentoring Timeline
A loan program starts with an agreement signed by TCP Global and the grassroots partner or the U.S. 501c3 Mentor. The informal agreement outlines the duties and responsibilities of each side and includes all the information needed to send a fund transfer to the new loan site. 
It generally takes 2-4 years and $12,000 - $15,000 to build a loan program to capacity.  Most loan administrators find that 30-45 loans is the most they can handle effectively.  A program that issues small loans or $50 - $100 will reach capacity sooner than a program with loans in the $500-$600 range, simply because it takes longer to build up a permanent loan pool adequate to fund 30-45 open loans at the larger amount. The oldest site in Colombia received $13,500 over the first 4 years and after 12 years had issued 579 loans valued at $141,000 while earning $20,000 for special projects.  
TCP Global provides a sample of the required monthly report. This simple report has columns for loans issued, payments received, new funds received from the U.S. and earnings withdrawn. 
A MACRO extracts the information and updates a Summary File maintained by the mentor. Instructions are available to set up the files correctly and to do any necessary follow up on reports. 
At most sites, loans issued in any given year equal the amount of funds sent to that site, even after earnings have been withdrawn. Donors find that TCP Global micro-loans are a good investment for charitable dollars.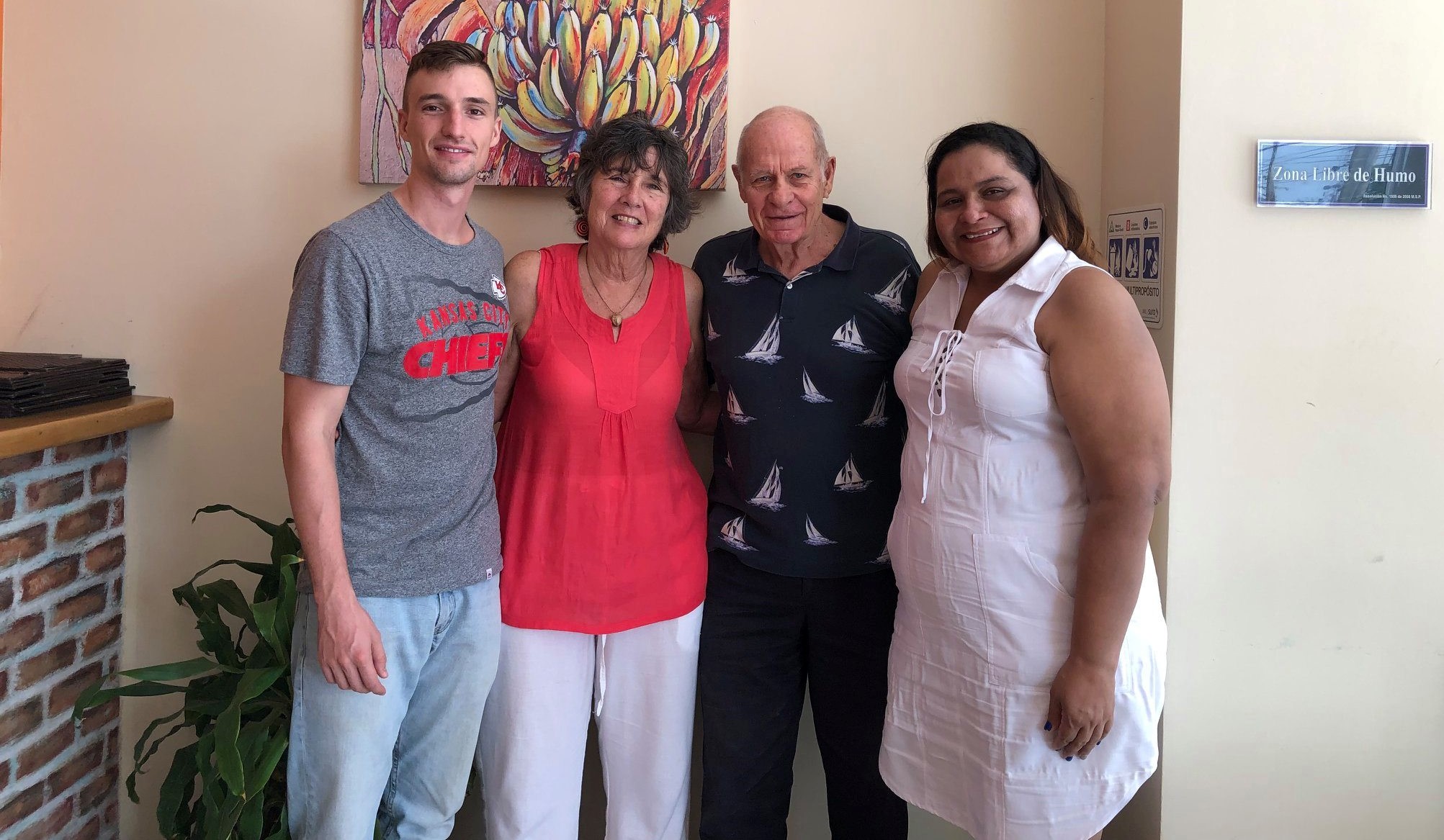 Josh Concannon, PCV in Fundación, Magdalena, with Helene Dudley, Dave Snyder, and Yasmila Altamar, Director of La Olla Milagrosa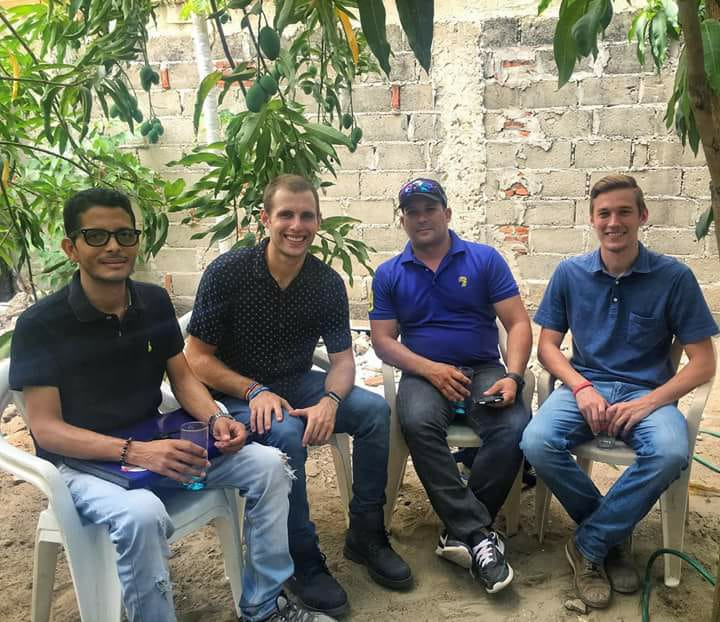 A meet up to share knowledge about running a micro-loan program between Proedupaz (Suan, Atlantico) and Semillas de Paz (Salamina, Magdalena). Both sites were facilitated by PCVs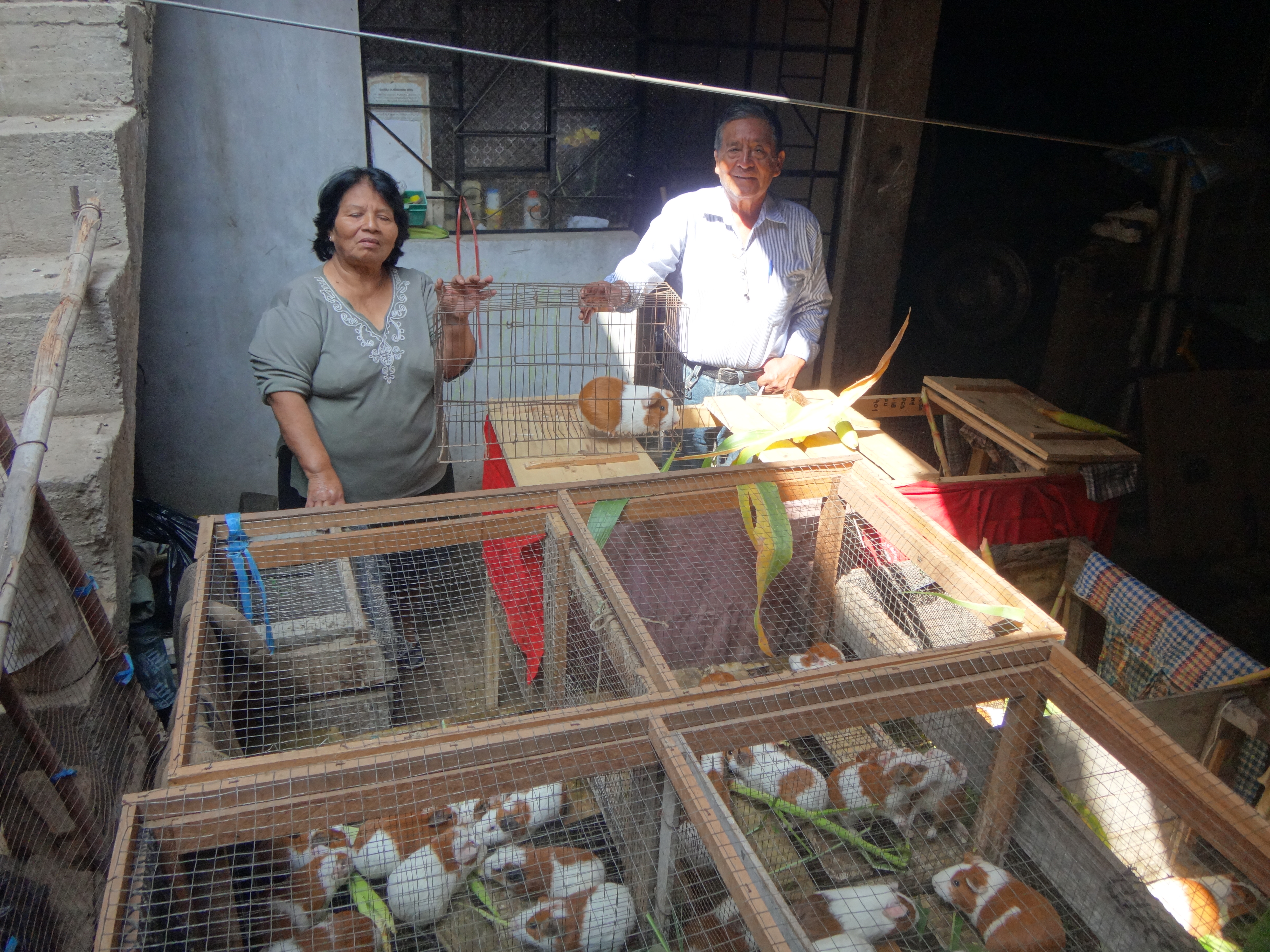 Pedro (Right) with one of his program's borrowers who raises guinea pigs in Trujillo, Peru. Pedro met TCP through an RPCV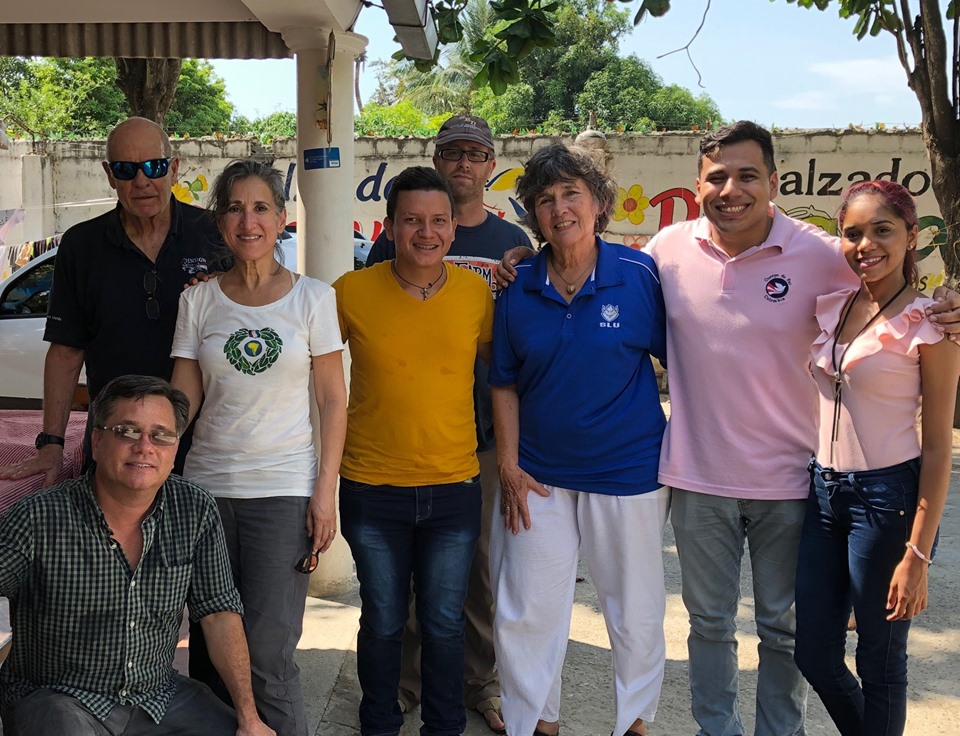 Frankie Garcia, PCV in Santa Barbara de Pinto, Magdalena, recently opened a micro-loan program with Jovenes con Visión, a local NGO